DIY analog synthesizer pages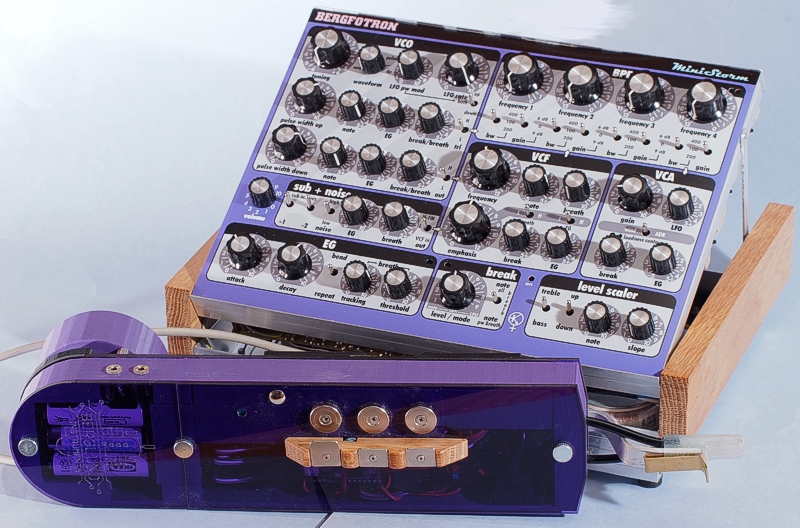 The MiniStorm ready to be played by the Berglund Instruments NuEVI plus.
Latest news
February 14, 2020
The MiniStorm is now fully functional. You can read a detailed technical overview and on the MiniStorm page.
January 15, 2020
I suppose you're wondering what happened with the MiniStorm project and why there has been no updates on the site for a long time. The answer is that the project has progressed slowly because I have given priority to making music. After all, making music is what this is all about. If you want to hear some of my music, you're welcome to visit my page at Soundcloud.
Bergfotron Transister tabletop synthesizer
Bergfotron MiniStorm wind synthesizer
Bergfotron Super Syncussion drum synthesizer
Latest update: February 14th, 2020.